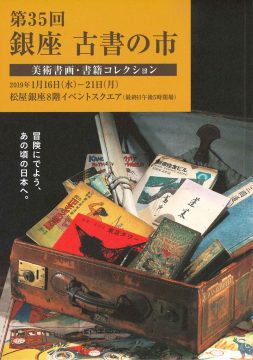 We are participating a book fair at MATSUYA Department Store in Ginza, Tokyo.
Jan 16 -21, 2019
Our part in the associated catalogue is online.
https://www.harashobo.com/english/ukiyoe_catalog.php
Orders will be confirmed on Jan 15. If we receive more than one order to one lot, winner will be chosen by lottery. (not first-come-first served)
We look forward to receiving your orders.
Please excuse us for not being able to send paper catalogue to overseas cusomers as it is printed in Japanese only.